Getting Reviews Has Never Been Easier With 2 Step Reviews
9 in 10 consumers have read online reviews to determine the quality of a local business!
A PROVEN METHOD: 2 STEP REVIEWS
Your Customer Easily Leaves A Review In Less Than A Minute!
STEP 1
When you interact with a client, give them your oversized 2 Step Review postcard personally asking for their feedback.
STEP 2
Your Client Keeps The Postcard, Goes To Your Custom 2 Step Review Site (i.e. www.youruniquesite.com) & Clicks To Leave A Review Right There!
Your Relationships * Our Simplicity * More Business!
Facebook Reviews and Ratings: There is no doubt about it; Facebook is one of the worlds leading social media websites. With more than 800 million daily users, it is clear that Facebook is used for more than just social interaction between friends, family and...
read more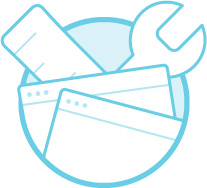 Customer Reviews Mean The World In Business
At the end of the day a business's final objective is to have people make a purchase. In order for this to occur, you need to build trust. Google reviews and Facebook reviews are a great way to gain the trust of consumer's.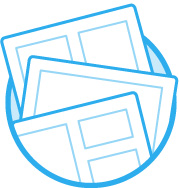 By utilizing the 2 Step Reviews marketing oversized postcard, and signing it by hand, you further connect with your client and encourage them to leave you positive feedback from their experience.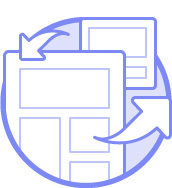 Our platform allows for the easy implementation of customer testimonials. We make it an automatic process. The client just goes to your custom-built website and clicks on the Google or Facebook review button which pops up the Review section automatically. Take Back Control
Why wait for an angry customer to leave a review online when you can bring automated service to your good clients so that they instantly give you gratitude with as little effort as possible? 2 Step Reviews Can Be Left In Less Than A Minute!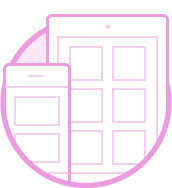 With the innovation of Google maps, where reviews are prominently displayed, carousel positioning and mobile searches, customers are able to more conveniently write a review. The more of these that are being written, the better your business's ranking will be because the more reviews, the higher your ranking.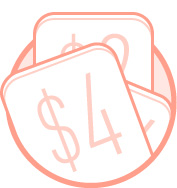 88% Have Read Reviews To Determine The Quality Of A Local Business
Nearly 9 in 10 consumers have read online reviews to determine the quality of a local business, and 39% do so on a regular basis…people are reading reviews, clearly highlighting the need for local businesses to attract more reviews and actively manage their online reputation. [searchengineland]
Look No Further. Get Started Today